Violin Maker
Handcrafted
violons
altos
violoncelles
contrebasses
Workshop
Down the heart of the rue St Hélier in RENNES, prepares and repairs music instruments and particulary bow instruments : violon, alto, viole, contrebasse, ainsi que les archets.
Close to the national thatre of Brittany, the train station and the town center, the Atelier mallet Workshop is easy to access from the ring road. It's easy to park a car outside of the workshop.
Maker

My interest for music started at the age of 8. From a musician family, I start to learn accordeonj for three years in Caen (France, Normandy). At the age of 12, I fell in love with violins when my parents took me to a concert in brittany. I never left my violin since then.
In 2003, I decided to do an intrenship in the workshop of Le Canu Millant in Caen to understand how the instrument works I am playing for many years. That's how you get the instrument making virus !
The year after, I'm leaving France for Newark, UK to studie violin making for four years at the Newark Violin Making and Repairing School.
I completed traineeships with Jérémie Legrand in Cork, Ireland, with Harriet Kjaer in Nantes, France, and with Serges Boyer in Paris. Then, I've been working in Jean Frederic Schmitt's ex workshop for Mr Eric Aouat et Jean Yves Rouveyre in Lyon.
Since 2011, I've got my own workshop in Rennes (France) and my work is based on violin making and repairing.

Making
Fully made by hand, my instruments are inspired by the greatest masters of violin making in the last 300 years witch are A.Stradivarius, Guarneri Del Gesù, Carlo Bergonzi, J.B. Vuillaume, N. Lupot, etc…
My work is essentially ordered by musicians, because of the choice of the caracteristics of the instrument and it depends of an important thought between the musician and the maker.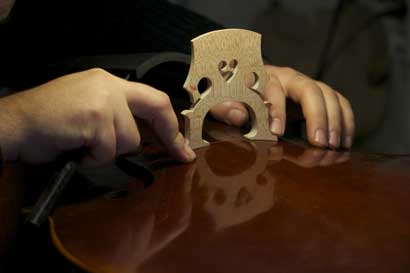 The Curent choices are the wood, varnish, model, fittings and adjustments. Each details have an importance.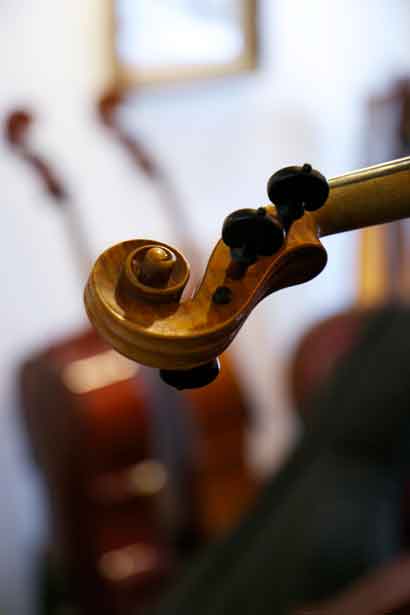 And it results of a unique and original instrument.
Maintenance
« As every on knows, wood is reacting to age and weather »
Each instrument needs to consult a violin doctor regularly.
Symptoms : Loss of powerness, buzzes, cracks, loss of bow hair and tiredness of the musician.
Sometimes, small problems can become bigger problems without knowing it.
Bow rehairing need to be done regularly and has to rest a all day on the bench of the maker.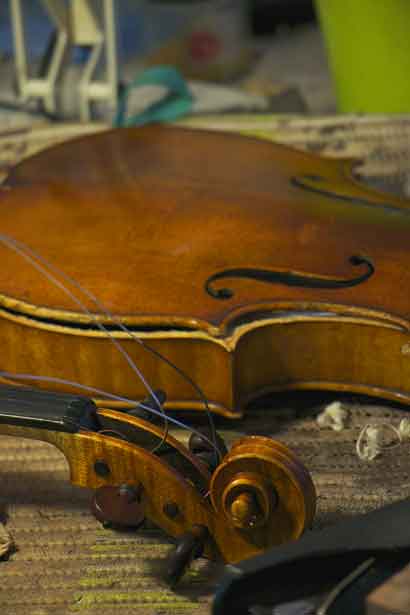 Come visit us and find tips for good maintenace of your instrument
Repairing
Free quotation
Quartet instruments are fully made of wood, sot hey are quite fragiles. So, thanks to transmition of knowledge of repairing for centuries, some of instruments can be played since 300 years.
My role as a reparer is to give back to your broken instruments, their aesthetics, fonctions and their sound. This work is made in the respect of traditions to give them back a brown new life in so far as their bad wound do not appear when you look at them.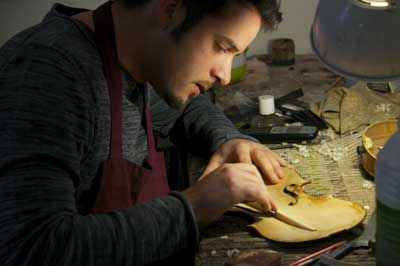 Instruments for rent
Come and visit us to try the available instruments at the workshop.
The instruments we rents are hand made, well kept and have a good sound quality.
A rental park is available to youngs and grown-ups in the learning phase.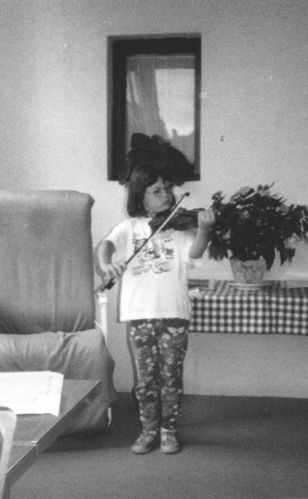 Buying
Quite often, we buy old instruments to repair and to sell.
If you own quartet instruments an don't play on it anymore, don't matter how it looks like if it's in a good or bad condition, it could make an other musician glad to play on it.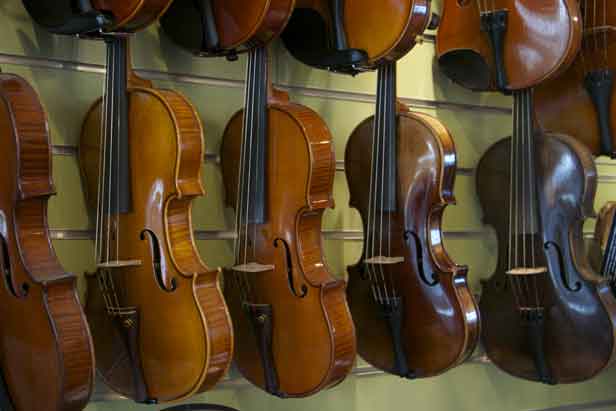 Sales
We can send your order by postmail
If you want to buy a violin, a viola, a cello or a doblebasse, we will be happy to show you our extensive choice of instruments :
Mirecourt trade violins, hand made french violins, germant rade violins, italian violins, etc…
We also propose a range of bows, old and new, for professionals and amateur musicians.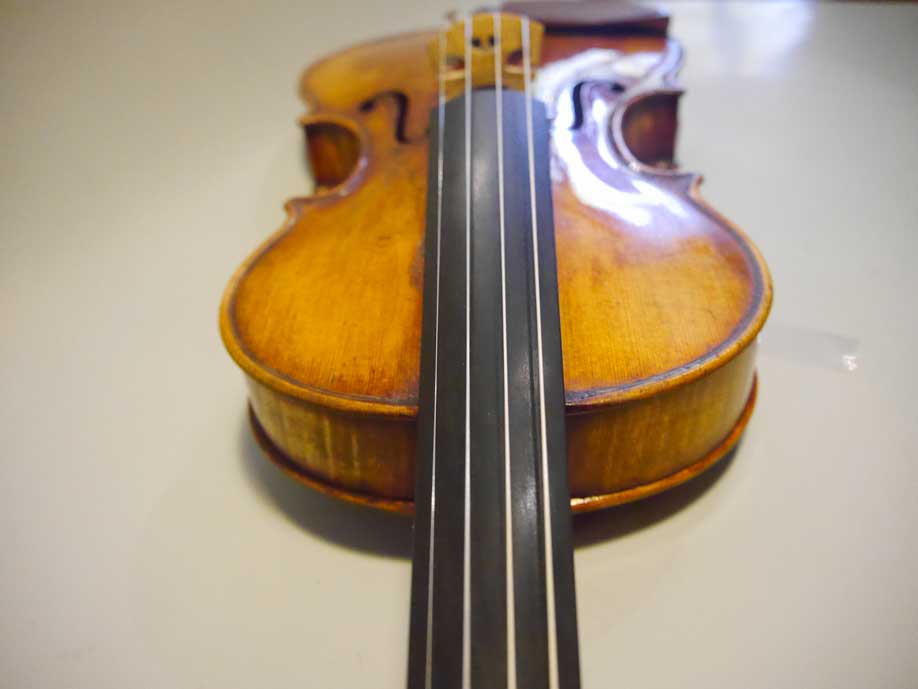 You will also find at the workshop a all range of accessories from many makes.
strings, tuners, boxes, colophanies, stands, chinerests, shoulderests, etc…
FIND US
55 rue Saint-Hélier
35000 RENNES
Tel +33 (0)9 81 47 74 21
Opening hours
Monday
Tuesday
Wednesday
Thursday
Friday
Saturday
Sunday
Closed
9am - 1pm × 2pm - 7pm
9am - 1pm × 2pm - 7pm
9am - 1pm × 2pm - 7pm
9am - 1pm × 2pm - 7pm
9am - 1pm × 2pm - 7pm
closed
CONTACT US
Your message has been sent. Thank you !